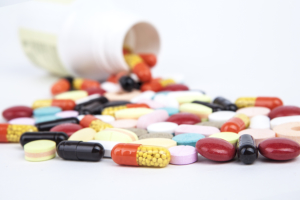 Health statistics are reaching miles high over the impending external threats to our daily well-being. And given the risks of being immuno-compromised in today's living pace, your health is the least you would want to jeopardize. Trust your health partners at Bronxwood Pharmacy LLC.
Bronxwood Pharmacy LLC is your local, warm and friendly Bronx community drugstore in New York. Composed of competent pharmacists and lab technicians, we provide full support to our clients in safeguarding their health through up-to-date consultancy, prompt prescription management services, and reliable pharmacy programs. We create custom care and connection to each of your unique needs.
Bronxwood Pharmacy LLC is a locally-owned and operated pharmacy business in New York serving the areas of Bronx, Manhattan, Queens, and Brooklyn. We are state-licensed and certified. All of our pharmacy staff are guaranteed for professional qualification with the best technical skills and knowledge in delivering quality pharmacy transactions, administration, and services. They are consistently upgrading their own knowledge ground through seminars, technology trainings, and other skills improvement schemes all for the betterment of our growing client base.
We take our work and your wellness very seriously. In this regard, we carefully and meticulously examine our products to come only from the most reliable suppliers and manufacturers in the local, national, and international markets. On top of that, we leave no customer unattended as we strive to bond and create a connection by personally knowing and calling you by name. In such way, we are able to establish a home-like friendliness to make you at ease whenever you go out seeking an OTC medication.
This website contains the information you need to shop and connect with us more conveniently wherever you are. Please don't hesitate to explore and look for the services you need. You can take advantage of our delivery service that covers all 5 Boroughs of NYC. If you need immediate assistance, we are just a call away. Simply dial 347-346-8680 and one of our staff will get back to you to assist you in your concerns.